Die Magdalena München-Saison 2018 war ein dreimonatiges, wunderbares Festival von und mit großartigen Künstlerinnen aus Deutschland und der ganzen Welt. Wir werden dieses tolle Projekt durch einen Dokumentarfilm archivieren und feiern. Um die damit verbundenen Kosten für den Schnitt, Nachbearbeitung etc. zu decken, benötigen wir 2000,- €.
Wir würden uns sehr freuen, wenn Sie uns bei der Umsetzung finanziell mit einer Spende unterstützen. Sie haben die Möglichkeit hier direkt mit Ihrer Kreditkarte zu spenden. Wenn Sie eine Banküberweisung bevorzugen, senden Sie bitte eine E-Mail an info [at] magdalenamuenchen.de. Wir lassen wir Ihnen gerne unsere Kontodaten zukommen.
Jede Spende wird gebraucht!
Vielen herzlichen Dank!
Ihr Magdalena München Team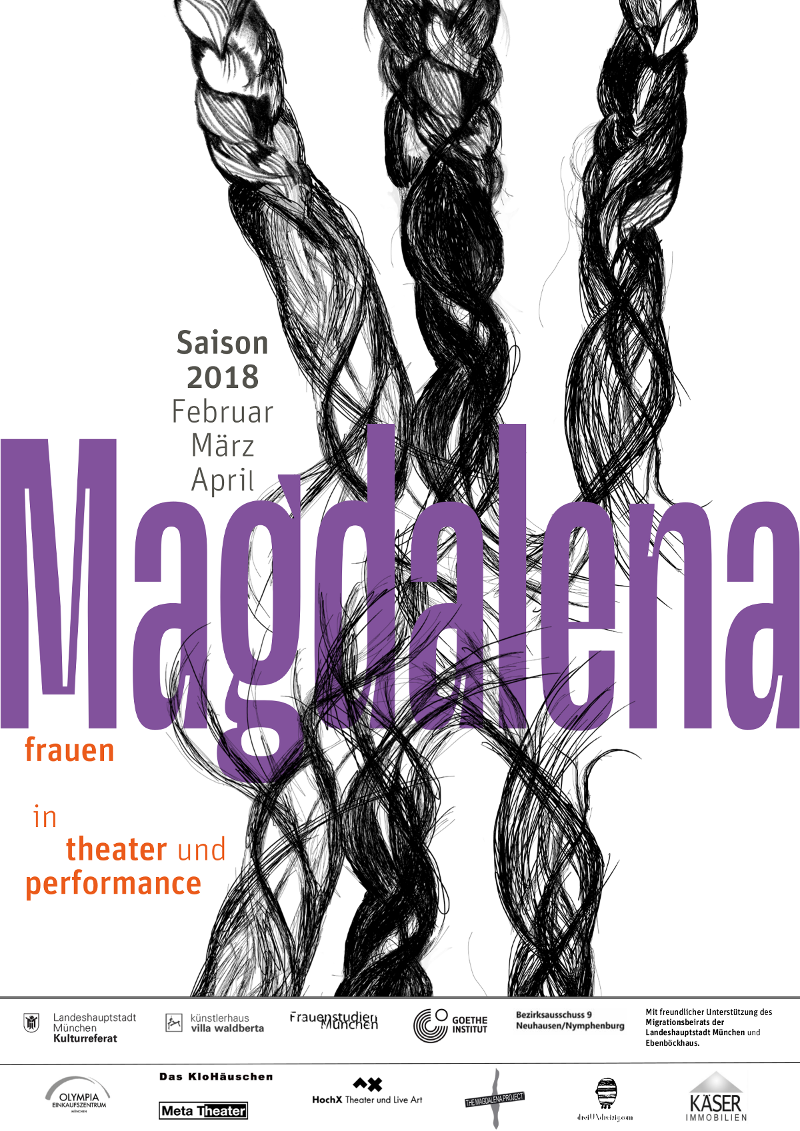 Spendenaktion
Bitte helfen Sie uns, den Dokumentarfilm über die Magdalena-München-Saison 2018 fertigzustellen.
Fundraiser
Please help us to complete the documentary film of the 2018 Magdalena Munich season. 
The Magdalena Munich season 2018 was a fantastic three month long festival of and with wonderful artists from Germany and around the world. We will archive and celebrate this great project in a documentary film. To cover the costs, including video editing, we need to raise €2000.
If you would like to support the project, we would be very happy to receive your donation. You can donate here immediately with your credit card. If you prefer to pay by bank transfer, please send an e-mail to info [at] magdalenamuenchen.de and we will send our bank account details.
Every donation is much appreciated – thank you!

The Magdalena München Team.