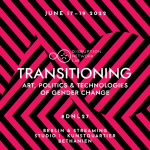 June 17–19 · 2022
27TH Conference of the Disruption Network Lab
Kunstquartier Bethanien, Berlin and streamed online
Featuring the work of the late Diane Torr, including previously unshown footage from her early work, and a lecture-performance by Bridge Markland, who performed recently at our Performing Gender weekend. Helen Varley Jamieson is part of the Q&A panel following  "Sex n Drag n Rock n Role", a selection of films in homage to Diane Torr.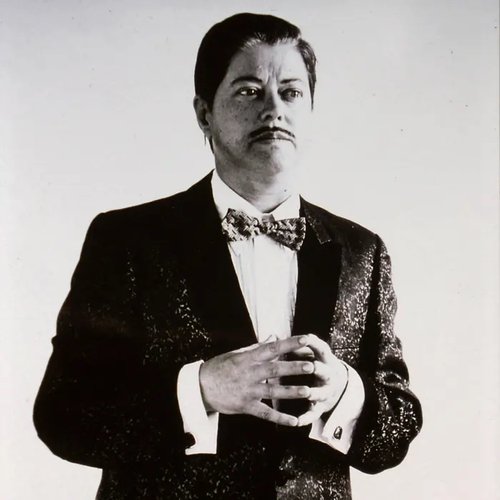 Gender transitioning is the process of changing one's gender identity and/or sexuality. It is a very private, personal and individual process that involves a profound engagement with community and society as a whole. It's a topic of high cultural and social interest internationally and is increasingly being discussed in Germany. As more and more young people experiment with this practice from puberty onwards, this debate is becoming central to the future of civil society.
The Disruption Network Lab's programme TRANSITIONING: Art, Politics & Technologies of Gender Change aims to address the complexities of gender transition for both young people and those who have long fought for this right, and to present the implications of this practice in the realms of art, culture, society and human rights. The programme series includes a conference, film screenings, two community meet-ups and a community workshop.
More information including ticketing and streaming: https://www.disruptionlab.org/transitioning