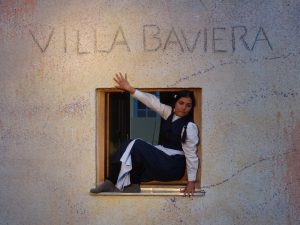 Fotogallerie
https://www.leonrod-haus.de/break-through/
Break through – the world's smallest performancespace
Break through ist eine von der Münchner Performancekünstlerin Dorothea Seror kuratierte Performancereihe. Einmal im Monat wird von einer eingeladenen Künstlerin eine Performance in einem 1,5 qm großen Fenster in Dorotheas Atlelier entwickelt und vorgeführt.
Die erste Break through-Performance gab Dorothea im September 2014, als sie ein Loch in die Rückwand ihres Atliers schlug, um das Fenster entstehen zu lassen. Seitdem wurden 19 Break through-Performances von Künstlern aus aller Welt präsentiert.
Während der Magdalena München Saison 2018 werden Break through-Performances von Zoe Gudović und Deborah Hunt (Februar), Thaís Medeiros: Break through #20 (März) und Claudia Urrutia: Break through #21 (April) gezeigt. Die Vorführungen sind kostenlos und werden durch eine anschließende Diskussion mit der jeweiligen Künstlerin ergänzt.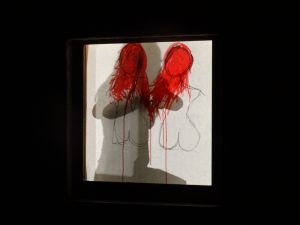 Break through – the world's smallest performancespace
Break through is a performance series curated by the Munich performance artist Dorothea Seror. Once a month, an invited artist creates and presents a performance in a 1 x 1 meter square window, 50cm deep, in Dorothea's atelier.
In September 2014, Dorothea made the first Break through performance, when she smashed a hole in the rear wall of her studio to create the window. Since then, 19 Break through performances have been presented by artists from around the world.
During the Magdalena München Saison 2018, Break through performances will be created and presented by Thaís Medeiros , Break through #20 (March) and Claudia Urrutia  Break through #21, (April). The performances are free and are followed by discussion with the artist.